Continuing our post from part one, we had one full day on the train and one morning before arriving into Toronto.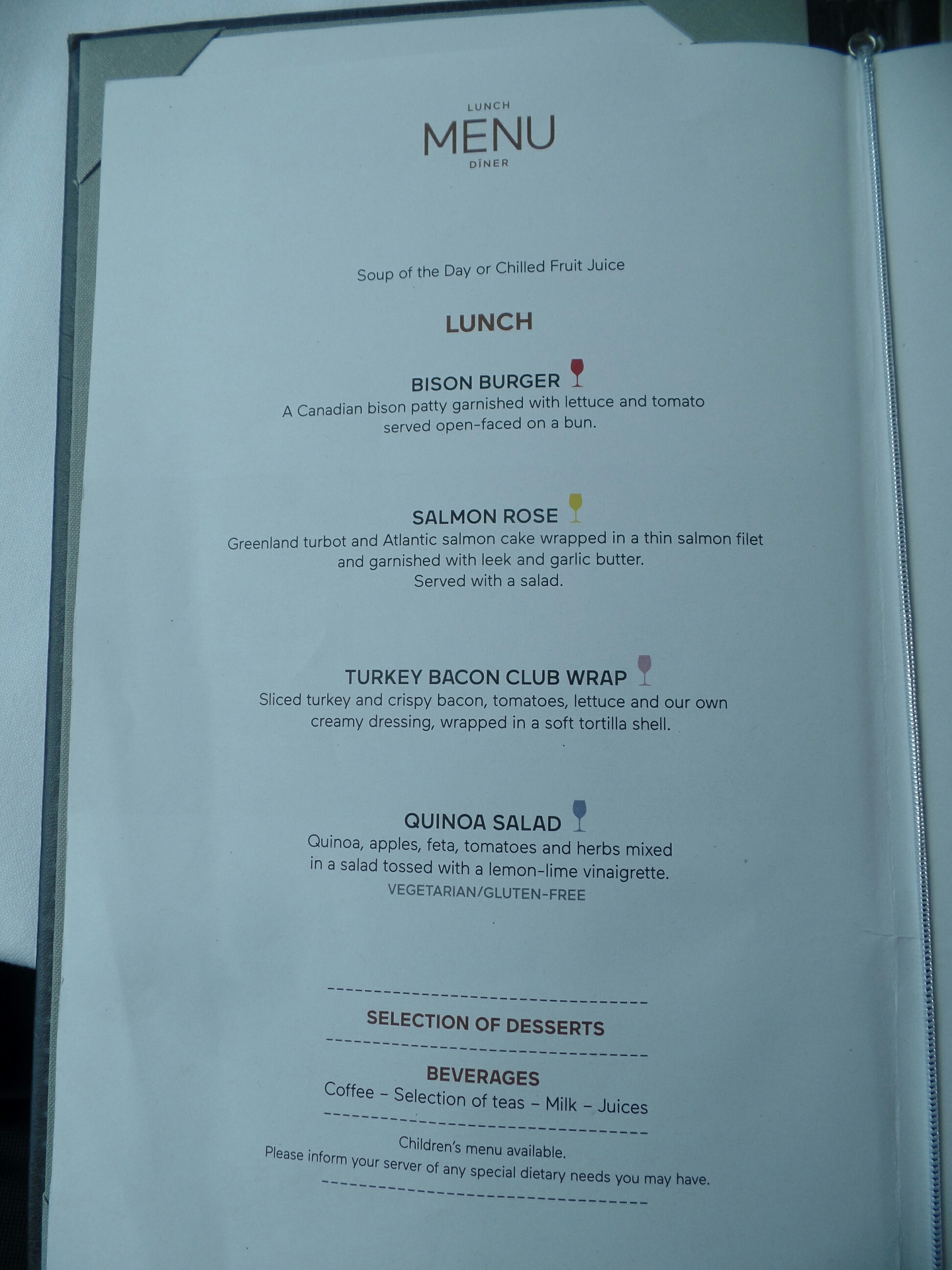 After 3 full days and 3 nights worth of dinners, we felt the food was pretty darn good, but the real winners were definitely the desserts. It was the best part of each meal and we look forward to it every lunch and dinner. The food is much better than the Amtrak version, and for the most part service was quick, friendly and attentive. 
Dining seating is by shared table, so you definitely meet a lot of new people and fellow travelers.  There are usually two or three meal times depending on how full the train is. Breakfast is typically open seating with no reservation needed from 6:30 a.m. to 8:30 a.m. Lunch requires a reservation, with meals beginning at 11:15 and 12:30pm. Dinner starts relatively early at 4:30pm, 6:00p.m., and then 7:30 p.m. 
There is bar service available, but it is not included in your meals so that would be an extra charge.  Gratuities are not required, but appreciated. Typically we take $2 each for breakfast $3 each for lunch and $4 or $5 each for dinner depending on the level of service.