After a whirlwind week of road tripping and theme parking, Lisa and I take a short vacation from our vacation while on board the Royal Caribbean Freedom of the Seas.
We were up bright and early at 6:30am and returned our less-than impressive Jeep Compass rental car back to the airport by 8:45am.  There we caught our shuttle bus, which dropped us off at the Port Canaveral Cruise terminal by 10:15am.  After the check in process, we were on the ship by 11:00am.  Though our room wasn't available to get into until 1:30pm, Lisa and I just hung out in the observation lounge reading and listening to podcasts.  This is pretty much what we will be doing for the next week — just lounging and relaxing and doing absolutely nothing.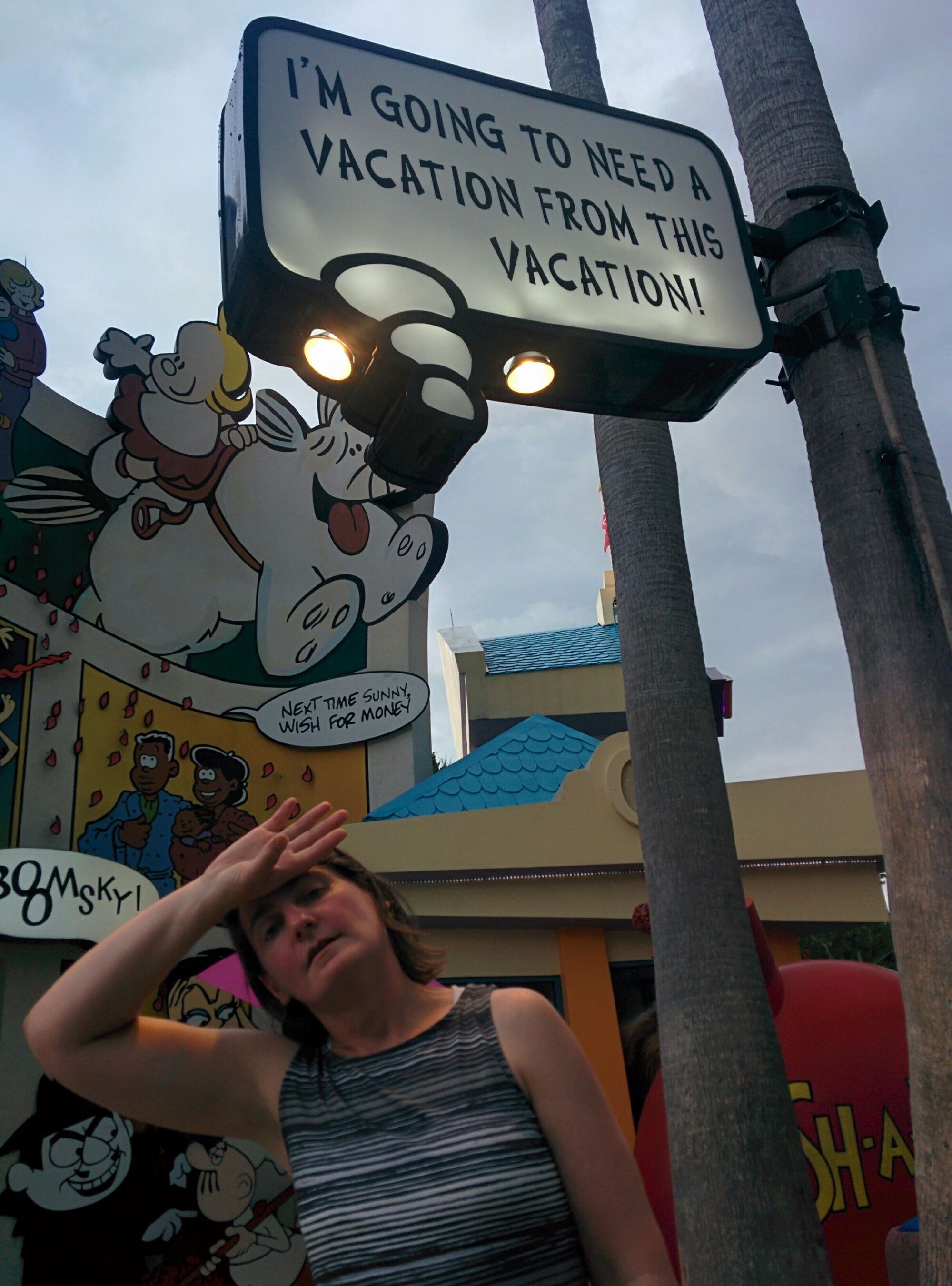 Here is our itinerary:
Sunday – leave Florida
Monday – day at sea
Tuesday – Labadee, Haiti.  Royal Caribbean has rented out the beach areas for the exclusive use for their passengers.  So we'll be lounging on the beach on this day
Wednesday – Falmouth, Jamaica
Thursday – Grand Cayman, Cayman Islands
Friday – Cozumel, Mexico
Saturday – Day at Sea
Sunday – return to Port Canaveral and we'll shuttle back to Orlando
Friends and family know how much we love to cruise.  We unpack once for the entire week.  We get a well-appointed stateroom.  We have a ship full of great amenities.  We get all that we want to eat.  We get to go to new places and explore at our leisure.  And it is a great bargain for all that we get.  So yeah, we'll be super lazy this week, updates to follow as we get Internet access!
In the meantime, my starting weight is 147.5 pounds and I have been fasting since the end of dinner last night. I predict that I'll gain at least 5 pounds by this time next week…
Daily Expenses Ledger:
| | |
| --- | --- |
| $40.00 | Shuttle transportation airport to cruise terminal |
| $2.00 | Shuttle driver tip |
| $228.43 | Daily average for cruise fare, 2 people |
| $27.00 | Daily service gratuity for two on cruiseship |
| $297.43 | Total |