Here is our in-flight review for our 14 hour, 15-minute flight on Emirates Airlines.
Scheduled flight departure: 9:40am
Boarding time:  8:40am
Actual departure time: 9:45am
Lisa and I had seats 35 J and K towards the back of the plane, a window and a  middle seat.  However, Lisa wanted to get the aisle seat for this long flight so that she could access the restroom and take some stretch breaks without disturbing too many people.  So when our seatmate arrived, he agreed and actually preferred the window seat so it worked out just fine.  Here's what to expect on this flight… (time is based on Pacific time zone)
9:50am lift off
10:10am lunch service begins
11:15am meal trays are collected
12:00pm cabin interior is dimmed, shades are down
1:15pm Lisa goes to bed
1:30pm I try to go to bed, but spend ten minutes looking for my lost eye mask and then having to make something else up
3:42am My eyes open, I'm back awake
4:00am snack served
8:30am breakfast service begins
10:47 flight lands safely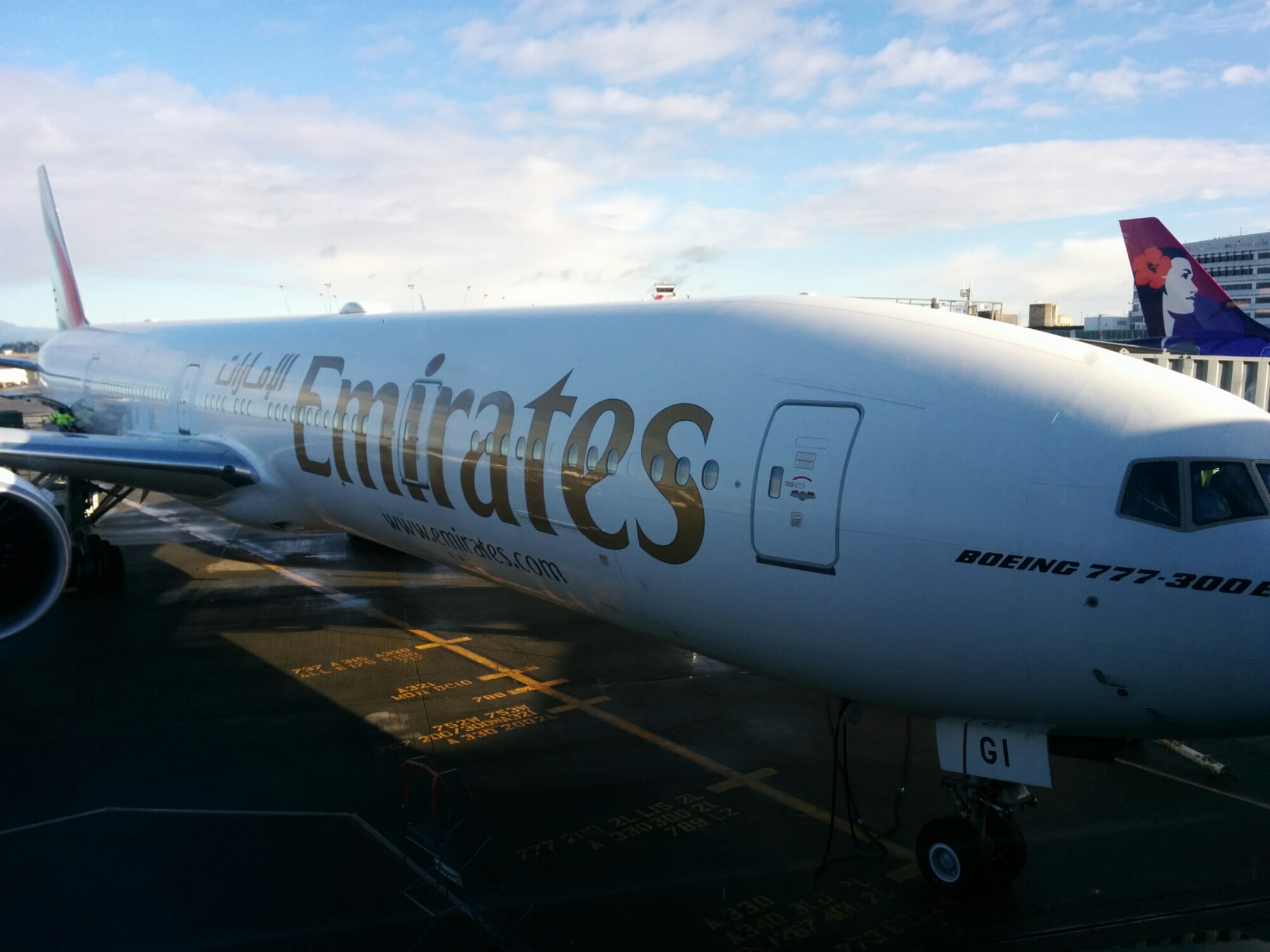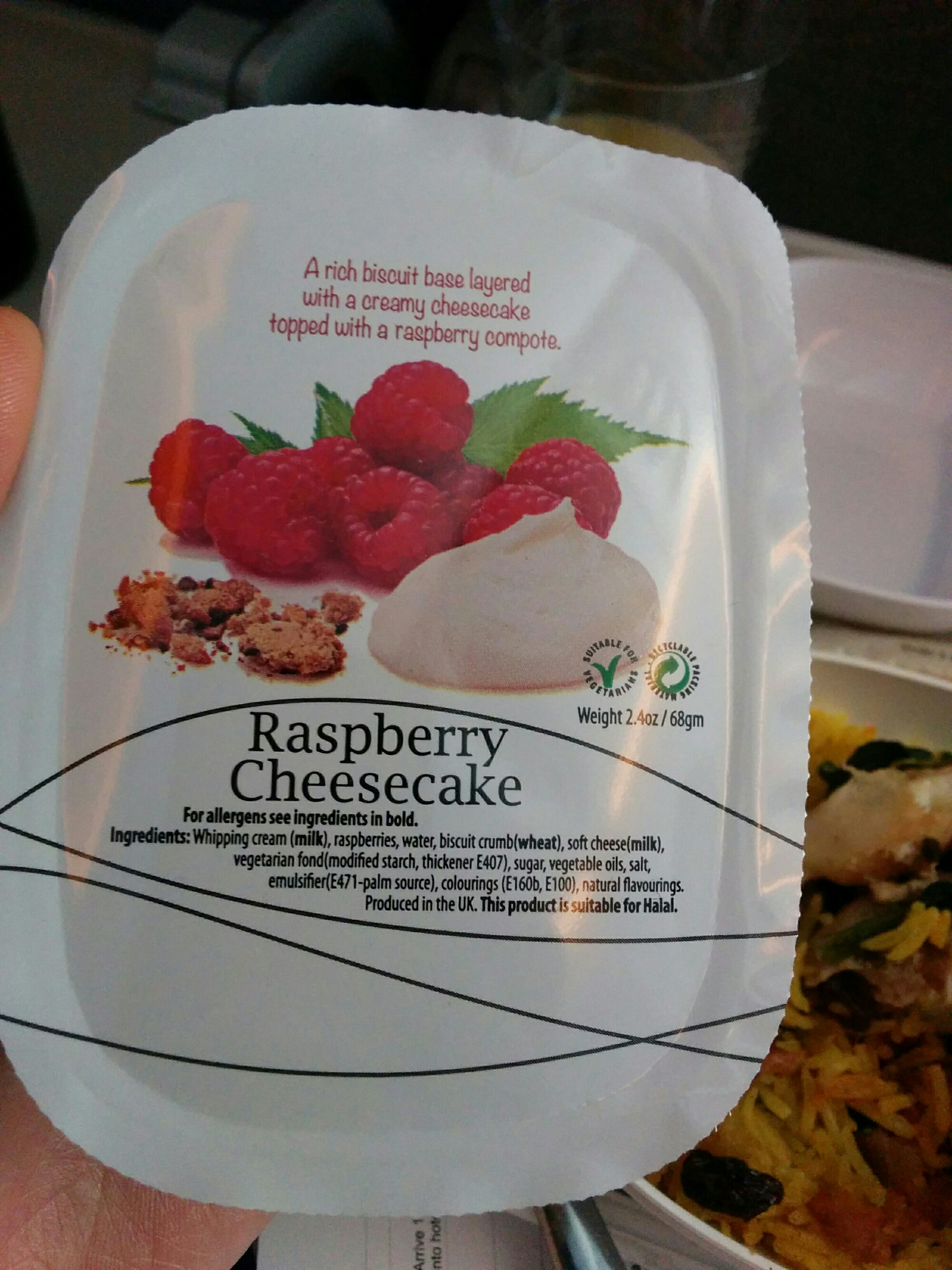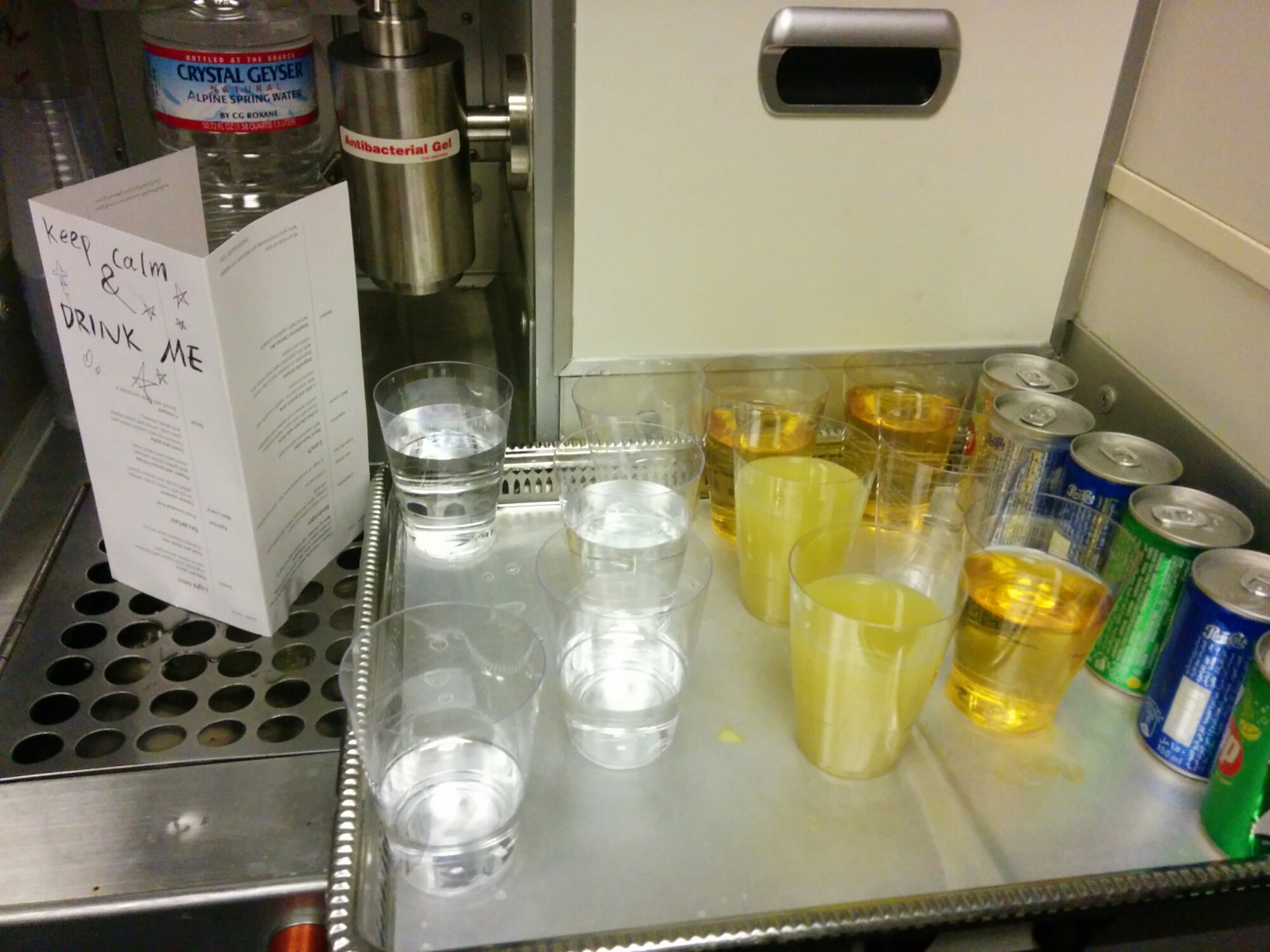 Overall impressions:
Fourteen hours is a long time to be on a flight.  Fortunately for us it was:
#1 a nonstop flight
#2 we had an aisle seat so we were able to use the bathroom multiple times and get up to take a walking stretch whenever we felt like it
#3 it was on Emirates, which is considered one of the best airlines in the world.
Our seats were comfortable enough for our flight, of course we wished that he had a little more leg room and wider seats.  Each passenger received an amenity kit that included compression socks, eye mask, ear plugs and disposable toothbrush and toothpaste.  And our entertainment options were just about unlimited.  One of the coolest things they had was outside mounted cameras that I could access on the screen, so even though the window shades were closed I could always look out to see the clouds and the sky and views.  Our service was pretty good, as our flight attendants made frequent passes through the cabin with water and drinks.  Bottom line is that we had a good flight and would definitely want to fly with Emirates again!