Over 1,200 stores.
One of the world's largest aquariums.
Olympic-size ice rink.
Sega Republic theme park with indoor roller-coaster.
Next door is the world's tallest building, Burj Khalifa, which is twice the height of the Empire State Building.
It is the world's largest mall by land area, the Dubai Mall. We decided to divide and conquer.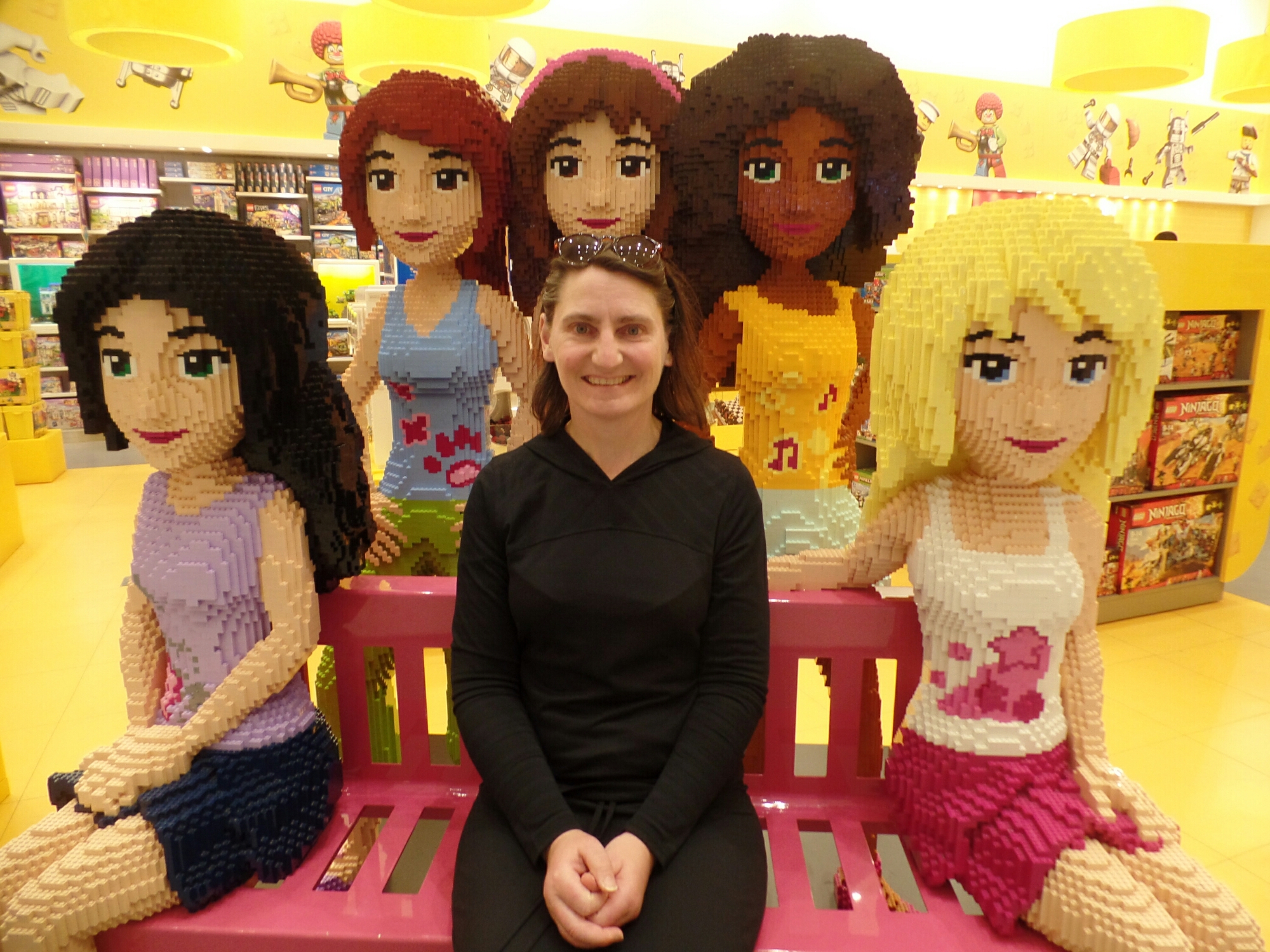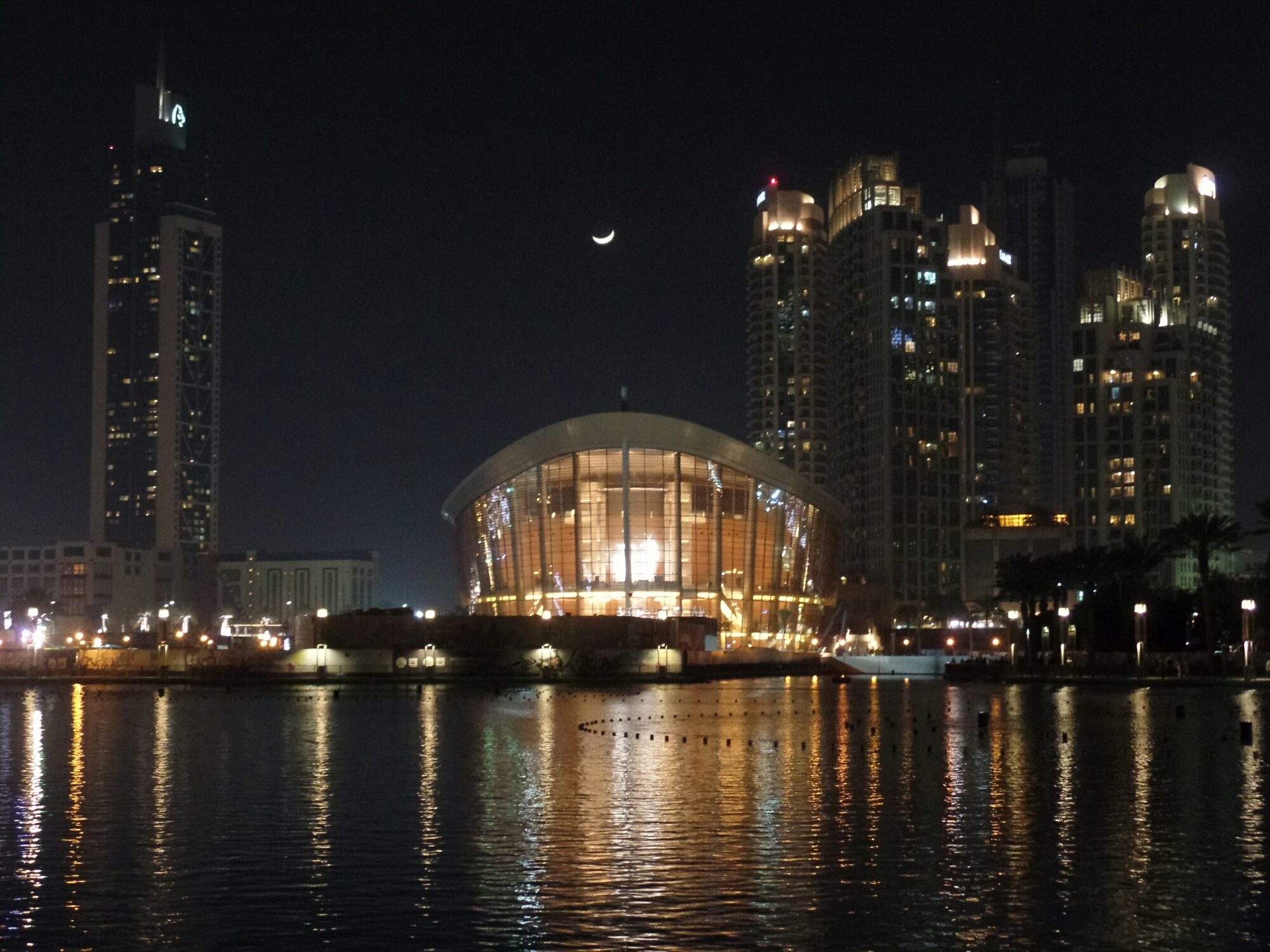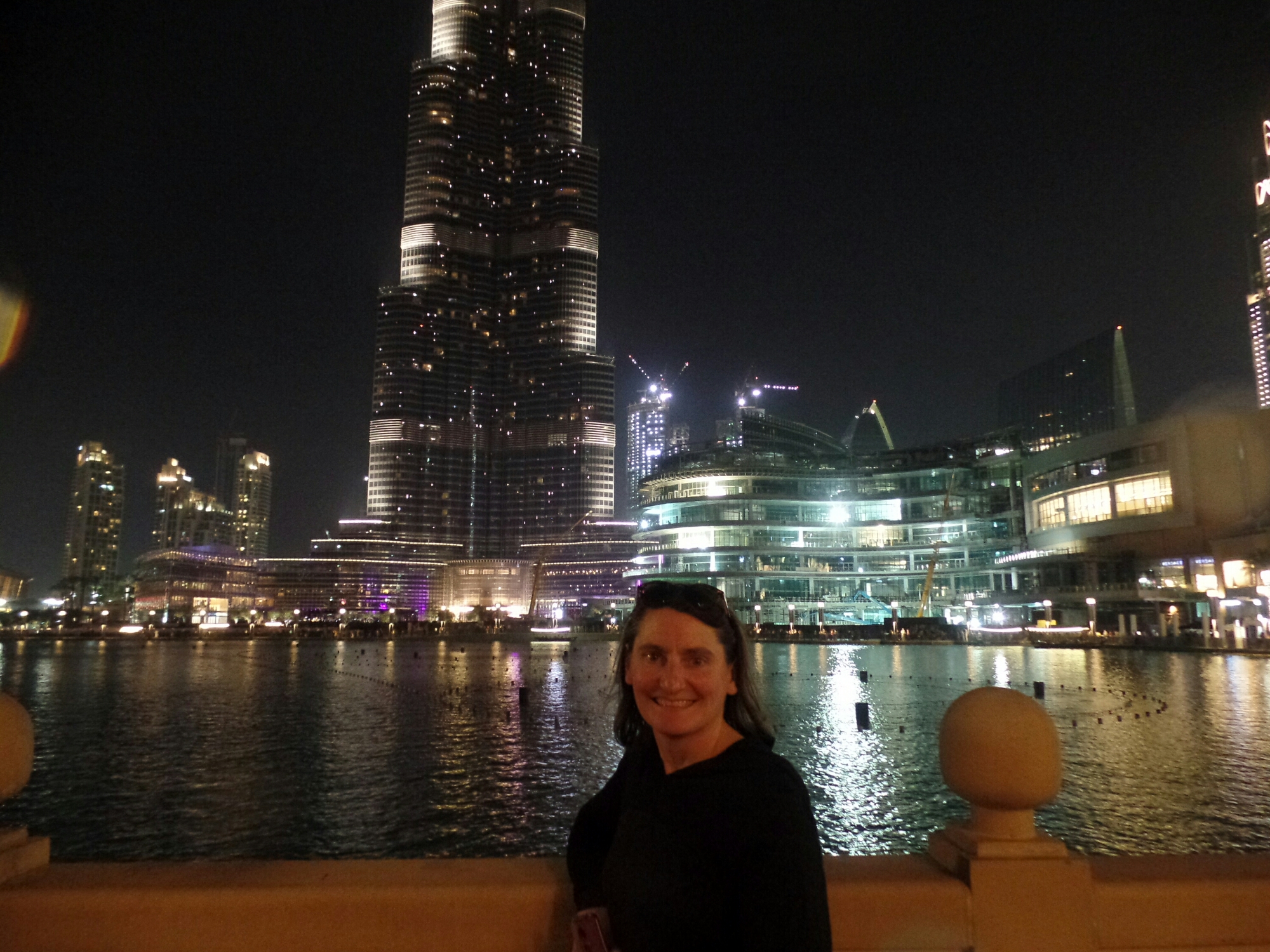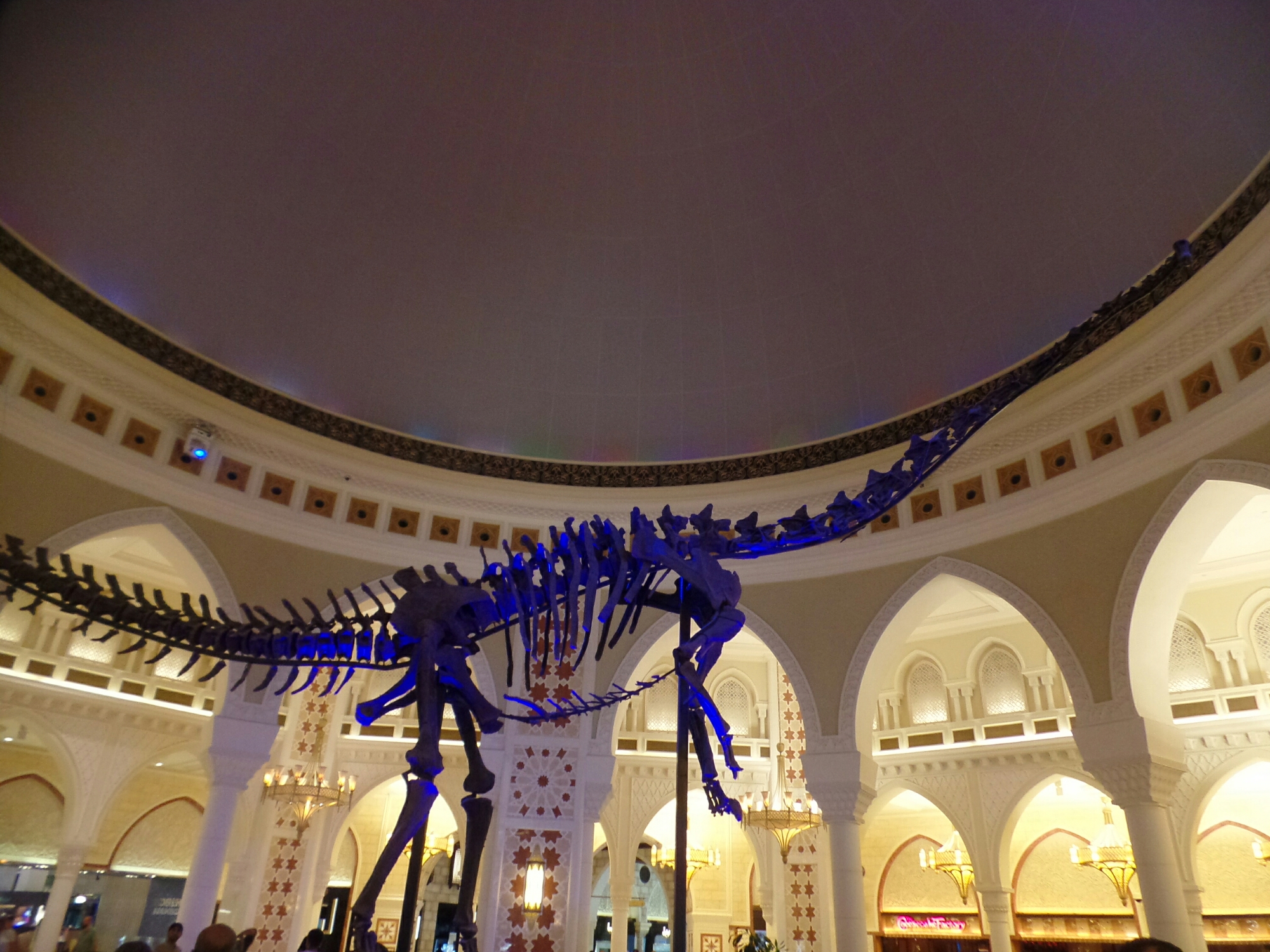 We spent almost three hours at the Dubai Mall and probably only saw/walked half of the area before we petered out. We can see why this place is so popular with locals and tourists alike, especially when the outside temperature reaches triple digits. Count us as impressed!