Kotor is the second walled city we've visited in the last two days. The main attraction here for me, however, is above the city. Hiking up over 1300 steps from the town's North gate, those brave and fit enough to ascend will be about 900 feet above the town at the Fortress of St. John.
Actually, the climb up was not that difficult. Most people can get to the top in about an hour, but those that are super fit and can power hike it can probably do it in about 20 minutes. It took me a little over half an hour with stops along the way for pictures. It is basically just walking upstairs on wide steps. The hard part for me was actually coming back down, especially since my shoes have little traction and are quite slippery on some of the stones. This is definitely a hike that I would not want to do in the rain or with wet rocks — I would have definitely slipped!
The trail costs three euros to hike it, payable to the attendant at either entrance at the base of the mountain. Along the way there were three vendors selling bottled water, and an artist at the top selling some of his paintings. There were no bathroom facilities.
This was a fabulous hike and I was lucky to do it in the morning before the sun fully came out to heat things up. I met up with Lisa back down in the town and we just strolled around for the rest of the morning admiring the alleyways, the old buildings, churches and the 14th century walls that contain the city.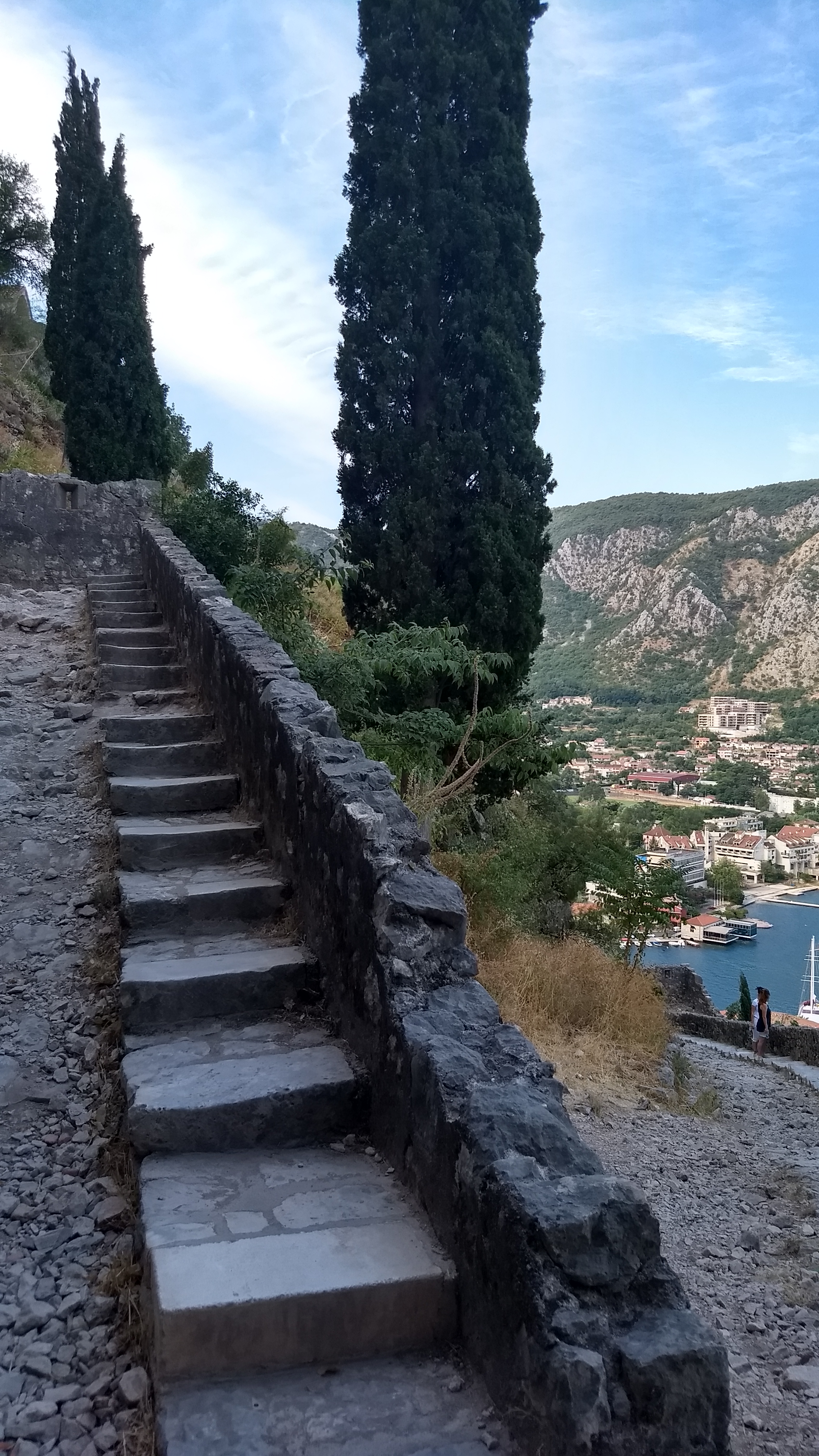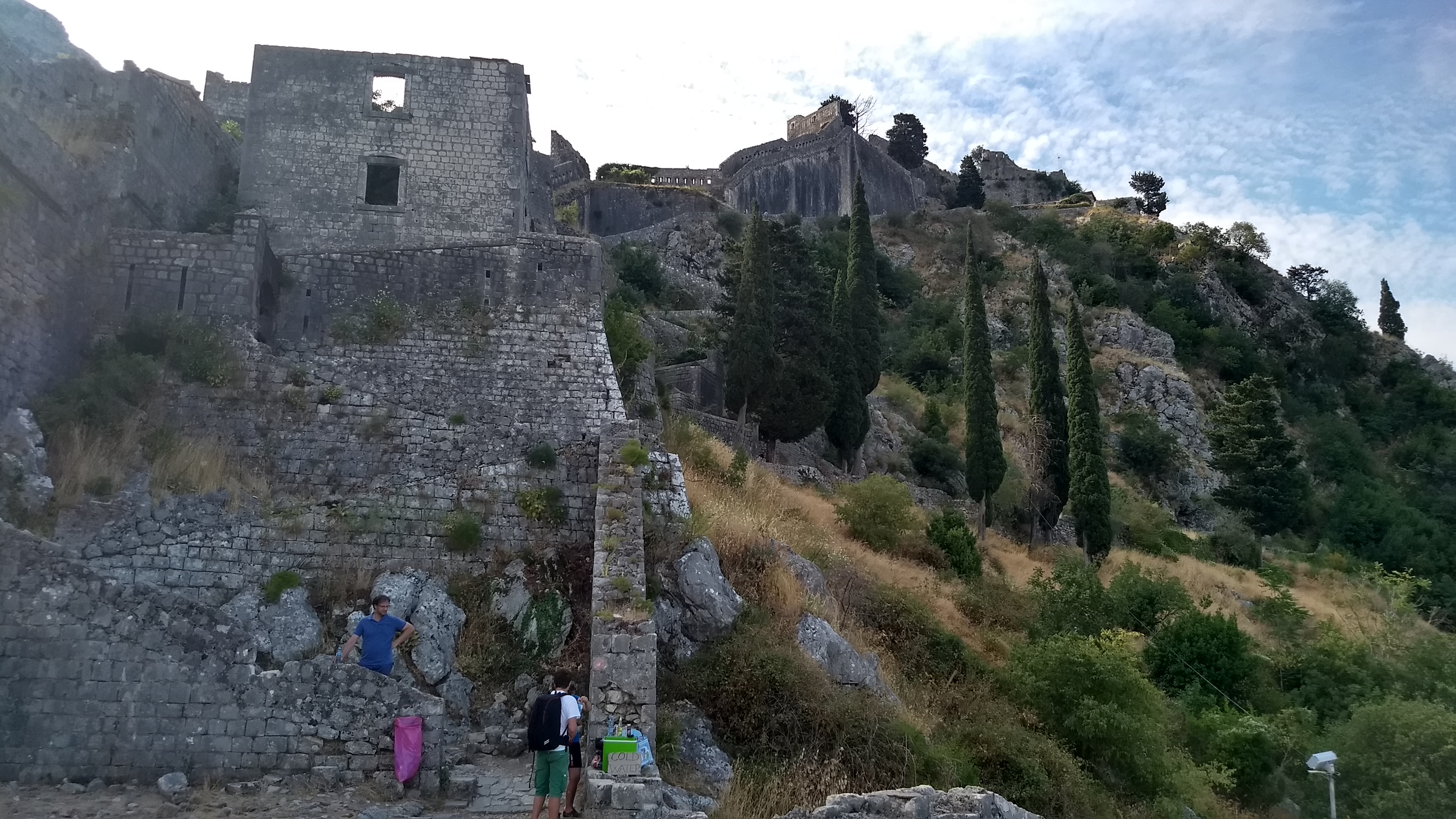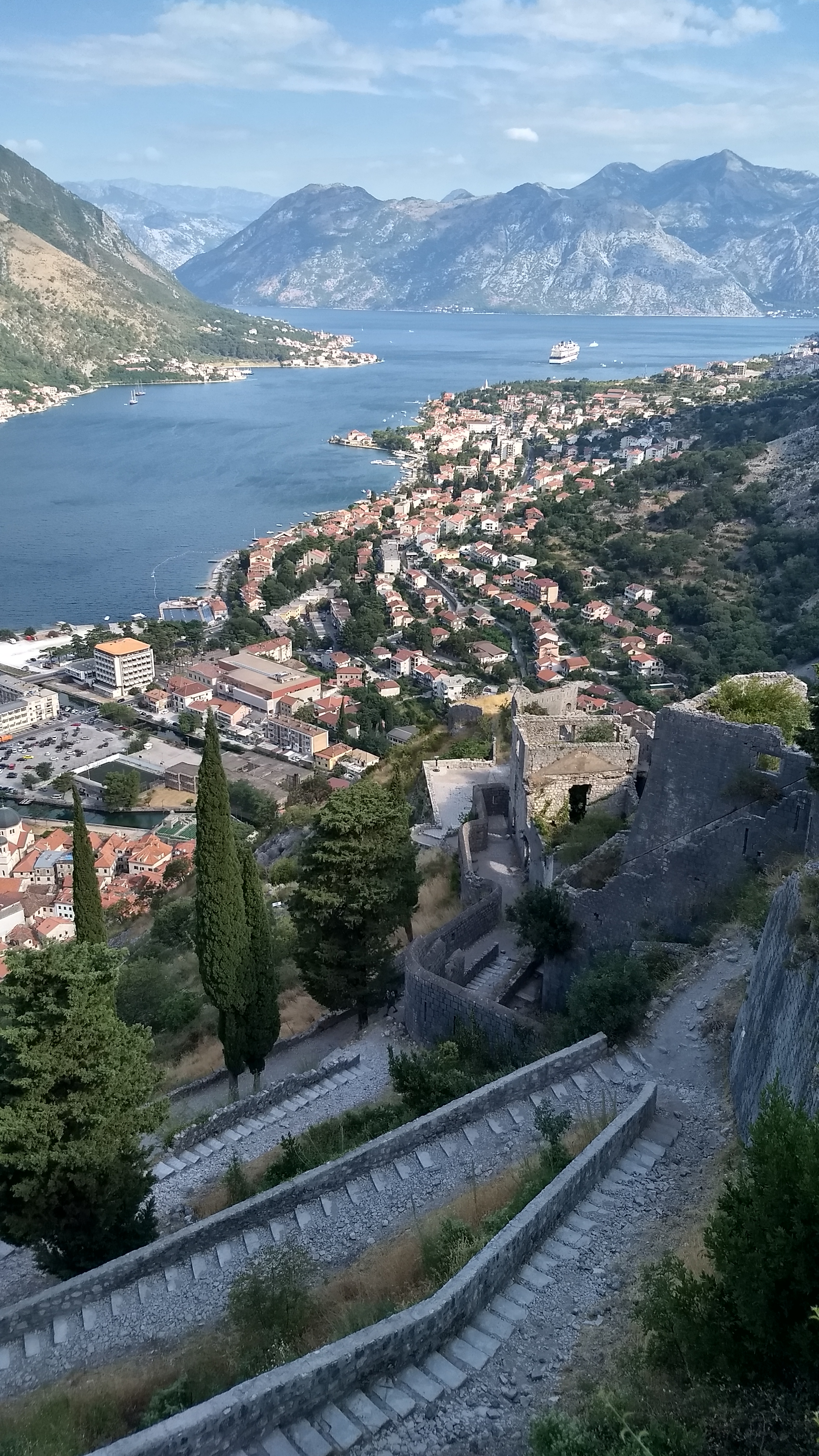 A