Universal Studios… Eh, been there,  done that, this will be a short day.  We'll just take our time and get ready to return to Islands of Adventure on Saturday.  Or so I thought!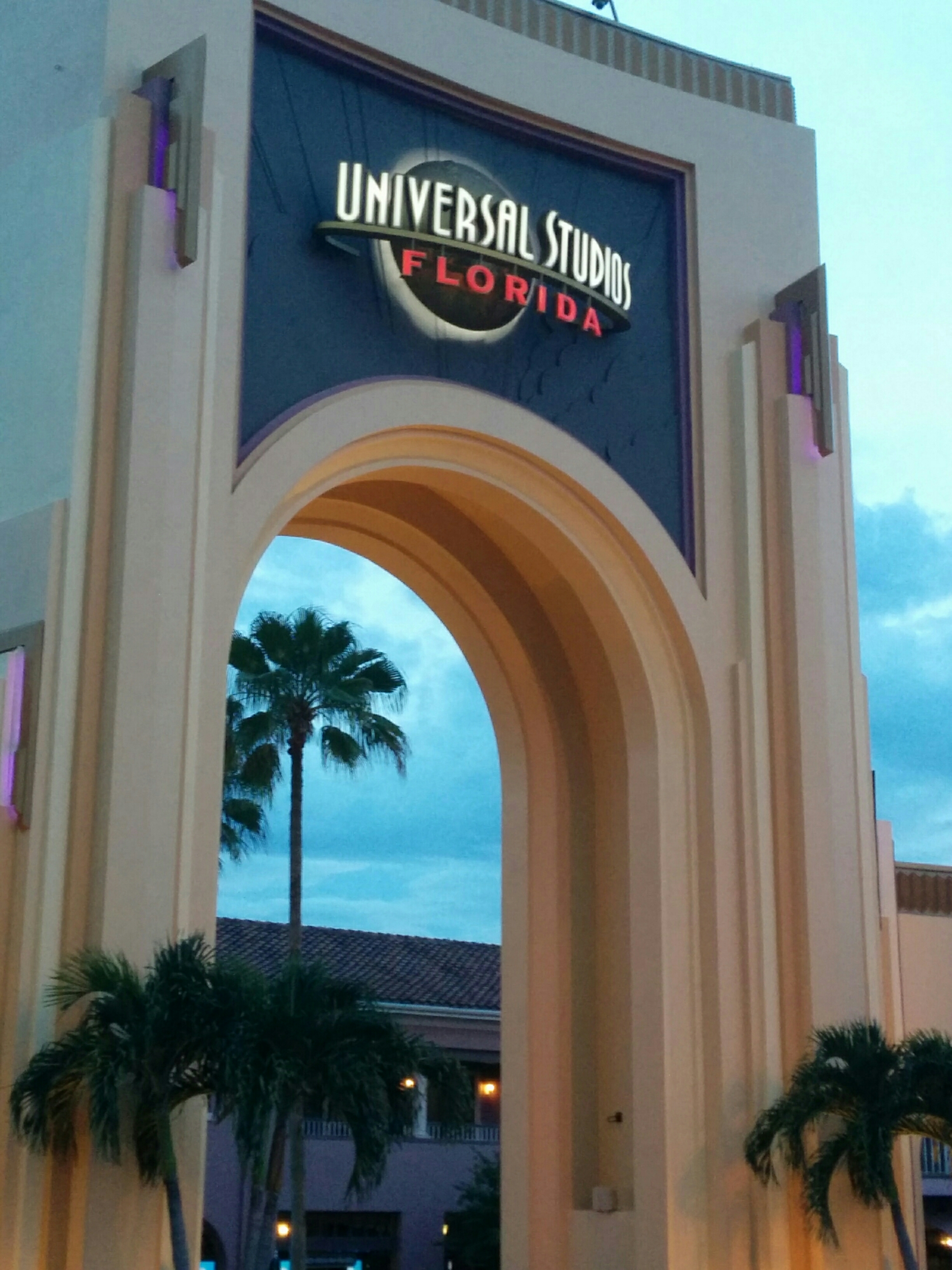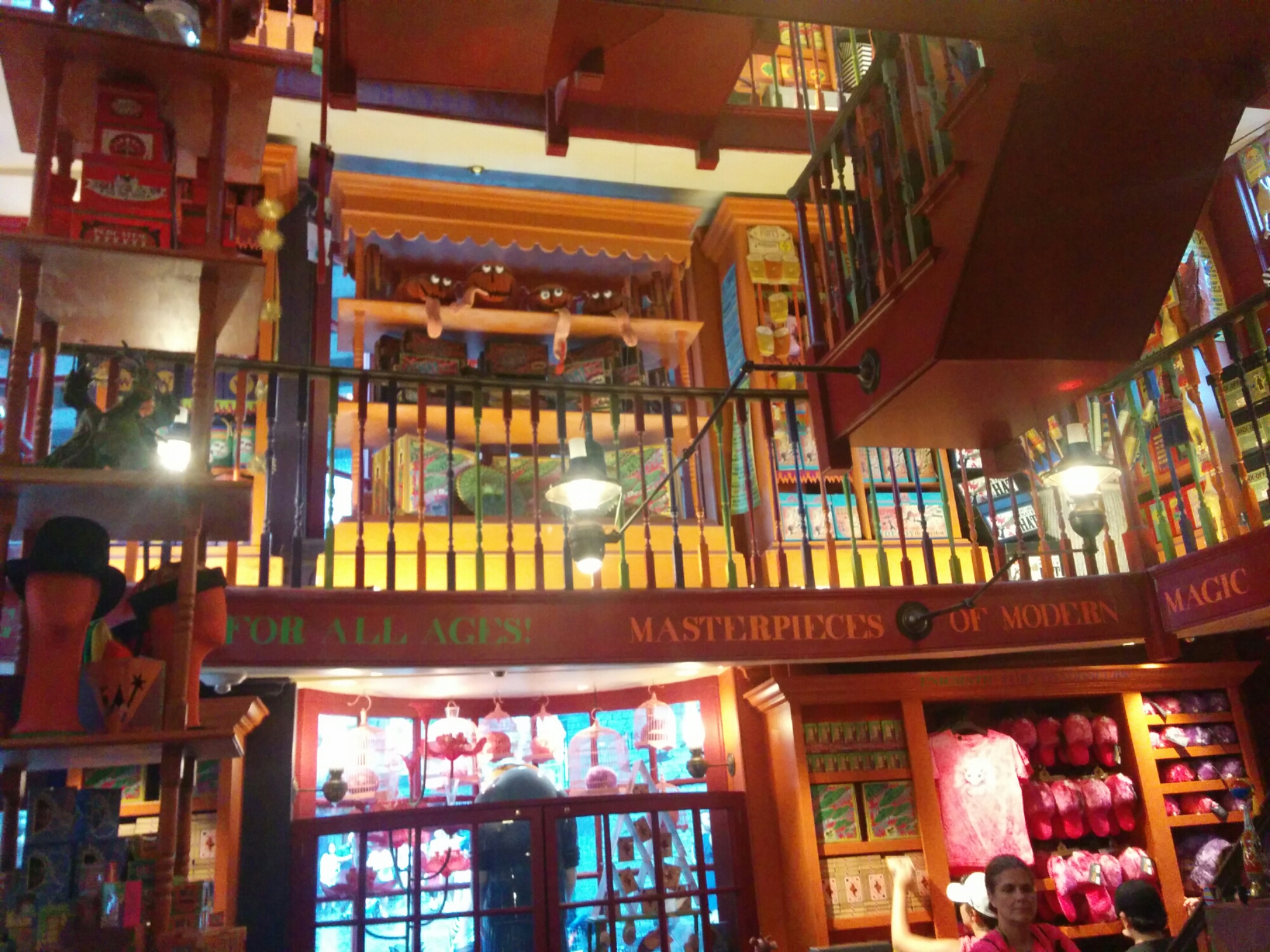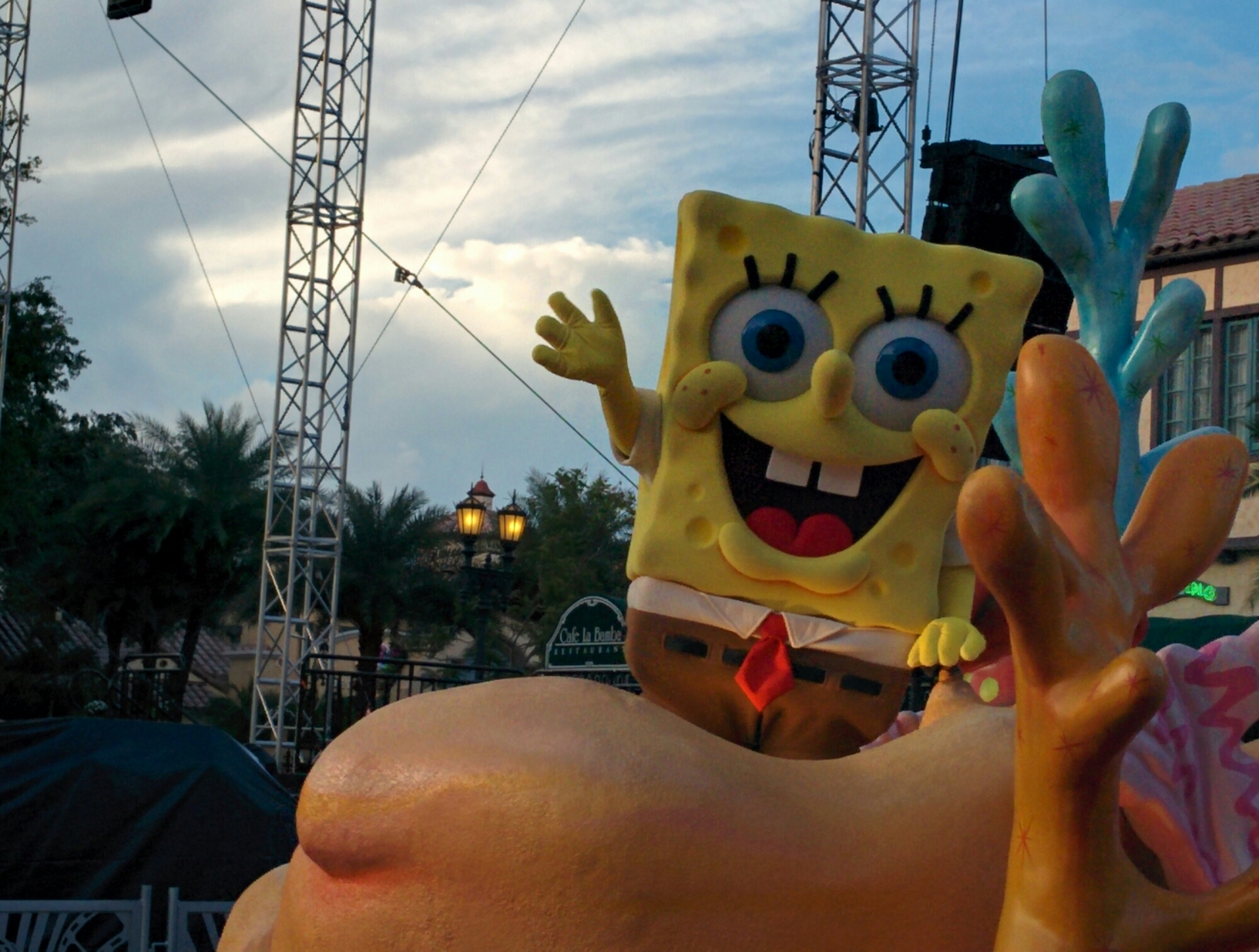 I really thought that our day at Universal Studios would be short and that we'd be back to the hotel by early evening.  Well, I was wrong.  Even though we arrived right at opening, we did not finish touring the park during our 11 hours there!  There was just too much to see and do, and as a result, we will be returning tomorrow instead of going back to Islands of Adventure.
Thoughts:
The Wizarding World of Harry Potter at Universal Studios features Diagon Alley, and I actually liked it more than the Hogsmeade Village at Islands of Adventure.  There are just so many nooks and crannies to explore, and I just can't get over the fine details.
We were rained on once again during the afternoon thunderstorms, although yesterday's lasted almost twice as long.  Fortunately we were both enjoying the indoor areas of Harry Potter and never really got wet.
There are so many great shows and performances throughout the day — dancing, singing, acrobatics, percussion performances and more — this is the area that Universal Studios wins hands down versus Islands of Adventure.
The rides were a great surprise because we haven't been on any of these new ones.  In the past, they were all good but rather ho-hum, but now they are worth two or three rides.  We rode Gringotts three times and the Hollywood Rip Ride Rocket twice.  We would have ridden Despicable Me another go-around but the wait had already ballooned to an hour's wait — probably because it is the first ride that you see when you enter the park.
12 hours seems like a long time to spend at a theme park, and it is but it isn't because there is always something more to see and do.  We did not get to all of the attractions at Universal Studios that we wanted to do, so we will be returning again tomorrow to finish those off as well as ride some things over again!
Daily Expenses Ledger:
| | |
| --- | --- |
| $111.15 | Universal Studios ticket, average over 3 days for 2 people |
| $21.82 | Dinner at Leaky Cauldron Universal Studios |
| $2.00 | Hotel tip |
| $2.10 | Total Lyft cost after discount — otherwise it would have been $12.10 |
| $137.07 | TOTAL |